Every few months of the year are marked by benchmarks. Little highlights to look forward to and make you less sad about all the hard work you do for a few short days of fun in the year. Internationally these are marked by changing of the seasons or religious and national holidays. That's a bit difficult in Ireland considering the seasons don't change really, it just rains in a different direction, "Oh that warm rain is coming from the Gulf of Mexico. Well that's what Nuala Carey said anyways." Major religious holidays such as Easter and Christmas are real gems, although some people suffer elements of dread verbalising that with comments such as, " Oh I'll have to be rolled back into work eating all the Easter Eggs the kids got." or "Sure I did nothing but eat tins of Afternoon Tea and beach in front of the telly, "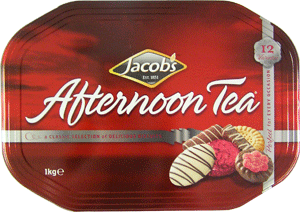 However, in Galway the year doesn't run January to December, it runs July/August to the following July/August. This is because one of the biggest annual festivals takes place then. This is the Galway Races. Yes, a week long horse racing festival. People go from one end of the year to the next without a second thought to racing but we are all enthusiasts when it's on your doorstep.
"Sure we won't feel it now till the races." Image source:
I have been going to the races since I was a child. It's much more than just betting. So much more. For those of you who have been you can relate and or those of you who haven't, maybe this will give you an little bit of insight into what the experience entails.
The Race Card - The first question you ask yourself, will I buy a race card or not? If I don't I won't have a clue when the next race is or how many horses are running. On the other hand if I have a card then people will think that I know what I'm doing and ask for tips. I'm just not able for that responsibility.
The first flutter - Tote or turf accountant? It's whoever gives you the best odds of course. Place your best and wait for the race to begin. This is your window of opportunity to dash to the bar.
The Guinness - I work right beside the racecourse. Last week I saw three articulated lorries with kegs full of Guinness. According to my calculations ( well actually my father helped me out here), you could fit approximately 270 kegs into one of these lorries. With 90 pints a keg and 3 of these lorries, that equates to 72,900 pints of Guinness. That's just one delivery. Yes, everyone has a little tipple.
The Win - Chances are it won't be you but if you stand near the finish line you'll hear the cheers (or tears) of the big spenders. It's good fun to pretend you're with them and in their elation they might give you a good tip for the following race.
The Rain - If we could bet on the rain we would all be winners. It's usually a sea of umbrellas, but it's hard to put a damper on it. Plus there are stands so it's all good.
The Giant Toblerone - There are always women selling giant Toblerones. You wouldn't see them in a shop here, you have to get one.
The Sthyle - The men get suited and booted, the women get a spray tan and wear head pieces bigger than Inis Mor. It is a major fashion event in the Irish calendar and is a fantastic opportunity to showcase Irish designers and styles. And of course, who doesn't like getting dressed up!
If you ever get a chance to go my advise is do it. I guarantee you will enjoy it.