I'm not going out tonight. Yes, it's a Saturday night and I actually can't believe it myself, I've stayed in. I had 2 weekends out this month and I'll be honest it's taken it's toll.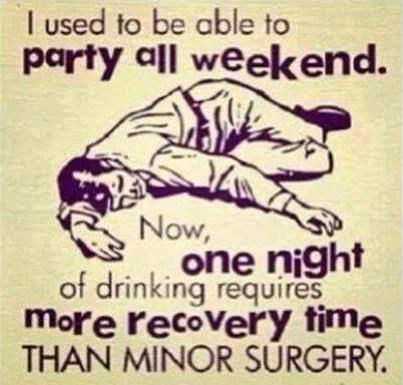 Image source : www.twitter.com
I quite enjoyed my 5 weeks of sober contentment for #OnTheDry and succeeded in my January challenges which were:

Raise money for the Irish Heart Foundation by not drinking alcohol for the month (€355 to be precise)

undertake more charitable acts ( becoming a volunteer dog walker for MADRA being one of these acts)

take on a new skill... I'm learning to play the guitar
So all in all it was a highly productive month and I believe there is a direct correlation between my prolific activities and my lack of alcohol consumption. Now that I've decided not to go out the slow onset of FOMO has begun. Yes, the Fear Of Missing Out is strong. I'm certainly not unique in this display. In fact , maybe you've experienced it yourself on a number of occasions. Like grief, FOMO has a number of stages which all have an undertone of denial.
1) "So not going out tonight"
The first stage is pre-FOMO, you make a conscious decision not to go out and are in denial of the onset of regret you will soon encounter.
2) "Even if I did want to go out, I don't have anything to wear"
You say this to yourself as you frantically search your mental wardrobe thinking of outfits that you could muster together with a combination of items you haven't been wearing in recent social media posts.
3) "Sure no ones going out"
Stage 3 is usually early enough in the day, maybe mid afternoon and you haven't checked your Whatsapp in a while. The "you headin out tonight hun?xx" messages haven't started to appear in your inbox yet.
4) "I'm broke though"
So you've established that your friends are going out, quite a few of them and they are trying to sway you. All of a sudden you become a financial consultant to yourself. "but if you cancel that standing order and then transfer the funds from your savings account you'd be fine until next week..." No, no I couldn't possibly...
Image source: www.memecenter.com
5) "I could still make the offie"
You've tried so hard you really have but the Snapchat stories are too much to handle and you want to get involved. The final stage of FOMO is acceptance, you have the Fear Of Missing Out so to alleviate this fear you go out and experience all of the lols.